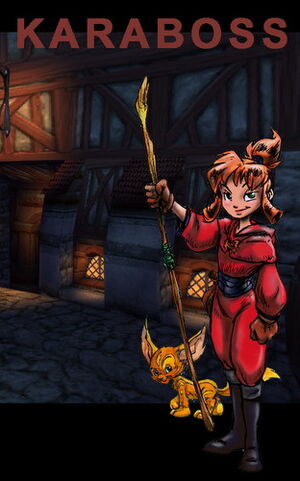 Karaboss is another version that eventually became Kya, Karaboss is a witch who would go on an amazing adventure in a halloween based world.
AppearanceEdit
Karaboss was a girl with orange hair, a ponytail and strands of hair to the side, similar to Kya's. She has a red bodysuit, with a hood, a belt and black boots. She has brown gloves and a stave type of weapon.
Kya's hair was most likely modeled after Karaboss, since they both have the strands on the side and the pony tail.
The animal, has pointy ears like Stuff, and probably was an early design of it.
ReferencesEdit
Community content is available under
CC-BY-SA
unless otherwise noted.